Fueling impact through philanthropy
United in purpose and ignited by generosity, the Arthritis Society thanks our supporters who enabled us to invest in essential programs and resources and fuel bold new ideas to transform the future of arthritis treatment and care.
2021-2022 Highlights
$18,548,284
donated by close to 200,000 individual, corporate and foundation donors
$4,904,786
realized through the 162 bequests of supporters who sought to fight the fire of arthritis beyond their lifetimes
$727,215
donated by our 5,691 monthly donors, who provided stable funding throughout the year
$683,774
contributed by 1,441 Leadership Circle donors, whose valued investments enable our work
"My first experience of someone with arthritis was my dad, who was diagnosed sometime in his early 60s. It affected his hands at first, but then spread to various joints in his legs. At times he could not walk as it was so crippling. My dad's brother also had arthritis, but his was not as severe. At that time, I associated arthritis with something older people developed. However, what many do not realize, it affects people of any age, include many children and young adults. Hopefully, research through initiatives like the Innovation Fund will enable people with arthritis to overcome the pain caused by this debilitating disease."
~ Peter O'Sullivan, Innovation Campaign donor, who pledged $250,000 over 5 years
Innovation Campaign
---
Thanks to the visionary support of our donors, we awarded four $50,000 Arthritis Ideator AwardsTM to help outstanding entrepreneurs bring their arthritis innovations to life. Donor investment and the contributions of time and talent from our VIP panel of judges made the event a success and served as the perfect launchpad for our $25-million Innovation Campaign. This ambitious campaign will see the Arthritis Society make bold investments in novel ideas to transform the future of arthritis treatment and care.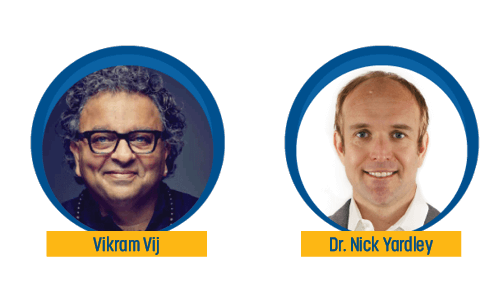 Thank you to our 2022 Arthritis Ideator AwardTM judges: Medicom Group CEO Ronald Reuben, and Mohamad Fakih, philanthropist and CEO of Paramount Fine Foods, celebrity chef and author Vikram Vij, orthopedic surgeon Dr. Nick Yardley of HaloHealth.
2021-2022 Donors
---
The Arthritis Society is grateful for the generosity of our supporters, who are dedicated to fighting the fire of arthritis. We are pleased to recognize donors who have made or pledged gifts of $10,000+ between April 1, 2021 and March 31, 2022, whose cumulative gifts totalled $2.5 million and more over the course of their giving history, and those reaching a giving milestone of 25 years.
$250,000-$499,999
Kolstad Fund at Calgary Foundation
O'Sullivan Family
Pfizer Canada SRI
---
$100,000-$249,999
Diane Blake & Stephen Smith
Douglas Harold Evans Charitable Foundation
HealthPartners Canada
United Way Winnipeg
Lynda Ward
Raymond Chang Foundation

---
$50,000-$99,999
Amgen Canada Inc.
Anna Marie Frediani Research Fund
Arthritis Society Endowment Fund at the Vancouver Foundation
Trish Barbato
Bristol Myers Squibb Inc.
Canadian Tire Jumpstart Charities
John and Mary Crocker
Dolphin Bingo
Donal Rowan Lazier and Phyllis Audrey Lazier Fund at the Vancouver Foundation
Federated Health Charities
Government of Canada
Government of Newfoundland and Labrador
Janssen Inc.
Mary Pack Centennial Arthritis Research Endowment Fund at the Vancouver Foundation
Massage Addict
Novartis Pharmaceuticals Canada Inc.
Partenairesanté-Québec
Organon Canada Inc.
Eric T. Webster Foundation

---
$25,000-$49,999
AbbVie
Alma VanDusen Fund at the Vancouver Foundation
Andrew Branion
Brynjolfur Kristin Brynjolfsson Fund at the Winnipeg Foundation
Doris Purdy Alter Ego Trust
Government of Canada's New Horizons for Seniors Program
Grand Imperial Conclave of Canada Charitable Foundation
Industrielle Alliance Groupe Financier
Jamp Pharma Corp.
KPMG Foundation
medical cannabis by Shoppers
Jennifer Stewart + Russell & Daniel
Wai On Foundation
Nancy Jean Wessel
Windsor Foundation

---
$10,000-$24,999
6902472 Canada Inc.
Al Roadburg Foundation
Arthur J.E. Child Foundation
Axium LTC LP
Bell Canada - Community Affairs Department
The Beresford Family, in loving memory of Deirdre
Ann Bucke
Kathryn Calder
Celopharma
CIBC Private Wealth (Wood Gundy)
Cortalex
Kris & Ashit Dattani
Andre Edelbrock
Edmund Alan Larkin & Edith Margaret Larkin Trust at the Victoria Foundation
Edna Herbert Charitable Foundation Giving Fund
Fondation J.A. DeSève
Fondation Simone Morin et Valmont Garneau
G. Raymond Chang Ltd.
Hélène Giasson
Robert Goodall
Graham and Karen Harris Family Foundation
Helen Garrett Foundation
Nancy Hopkins
Robert Howard
George Hrudie
iGan Partners
Innomar Strategies
Innovative Medicines Canada
John Grot Memorial Fund at the Vancouver Foundation

Joyce Lam/Novartis Arthritis Patient Care Endowment Fund
Ken And Roma Lett Foundation
P. Levesque
George Macri
Mark and Phae Collins Fund at the Vancouver Foundation
Duncan Mathieson
Yvonne McGregor (and the late Donald E. McGregor)
Merck Canada Inc.
National Bank Financial
Nordic Pharma Inc.
Otto and Marie Pick Charitable Foundation
David C. Pauli
PointClickCare
Prep Doctors
Samuel H. Gilfix Endowment Fund
Scotiabank
Arthur Sebert
Sofina Foundation
Greg Steers
Sunrise Foods International Inc.
TD Bank Group
Kathryn and Bill Troubridge
UCB Canada Inc.
Victoria Foundation
VIVO Cannabis
H. Walsh
Stephen Weiss
Michael Whitcombe
Paula Wilkes

---
$5,000-$9,999
A.W.B. Charitable Foundation
Aqueduct Foundation
Armco Capital Inc.
Gregory Barnes
Diane Baxter
BDO Canada LLP
Joyce Bergstreiser
Siân Bevan
BFL Canada Risk and Insurance Services Inc.
Norma Biln
BMO Nesbiit Burns
BMO Sponsor Finance
Branion Harper Advisory Inc.
Brian and Susan Thomas Foundation
Brian G. Harrington Fund
Charles Norcliffe Baker & Thelma Scott Baker Foundation
Chatham Kent Community Foundation
CIBC
Coquitlam Foundation
Cox Family of Brownlee, SK Foundation at Strategic Giving Charitable Foundation
Jay Cross
Crowe Soberman LLP
Mark and Cherie Daitchman
John and Gay Docherty
Don Howden & Jane Squire Howden Charitable Fund
DRI Healthcare Trust
Ernst & Young LLP
Eva Leflar Foundation
Fiera Capital Corporation
Brent Fillmore
Florence MacKenzie Fund at the Edmonton Community Foundation
Fondation du Grand Montréal
Fondation Fournier-Éthier
Fondation Germaine et Fernand Bernard
Fondation Québec Philanthrope
Fulcrum Capital Partners Inc.
Judy Grant
Haworth
Helen and Gerard Shearer Foundation Fund
Marie Himmen
Hugh & Margaret Campbell Charitable Fund
J.D. Irving Limited
J-G Cordone Investments Limited
Kanish & Partners LLP
Kate Maura Kilty

KPMG LLP
Lagniappe Foundation
Leonard T. Assaly Family Foundation
Leon's Furniture Ltd.
Linda Leslie
Marion Leslie-Bethune
Denis Loiselle
MasterCard
M. Ann McCaig
Alison McDonald
McFarlane-Karp Fund at the Vancouver Foundation
Mercer Lunz Foundation
Meridian Credit Union Limited
Angela Morrison
Susan Niczowksi
Orville and Alvera Woolacott Foundation
Richard Page
Pendeshuk Family Fund - Dennis Estate at the Winnipeg Foundation
Polar Asset Management Partners
Laverne Popowich
PricewaterhouseCoopers LLP
Qualico Developments West Ltd.
Raymond James Ltd.
RBC Foundation
Nita Reed
Aaron Sanderson
Michael Schachter
Donna and John Schwartzburg
Scotia Wealth Management - Scotia McLeod
Debbie Setton, in loving honour of my daughter Cassie
SGGG Fund Services Inc.
Barbara Simpson
Cynthia Smythe
Jean Stanton
Steele Auto Group
Evelyn Sutton
Terminal Forest Products Ltd.
The Co-operators
Nancy Thompson
Kyle Van Essen
Venetia E. Harvey Charitable Family Fund
Wagners Law Firm
Josie Walsh
Leonard White
Jane Whitwell

Legacy Gifts of $5,000+
Estate of Alan Stanley Canavan
Estate of Anita Rose Carroll
Estate of Anna Margaret Cornish
Estate of Anne E. Croombs
Estate of Annette Demont Lewis
Estate of Ann-Marie Tanner
Estate of Barbara Louise Opperman
Estate of Charles Fulton - Miriam Fulton Trust
Estate of Clifford Wayne Edwards
Estate of Clifford William Costin
Estate of Cynthia Rosina Spencer
Estate of Donald Archibald McAra
Estate of Donald John Quartly
Estate of Doris Margaret Wistow
Estate of Edith June Muirhead
Estate of Elizabeth Joan Williams
Estate of Elizabeth Martha Innes
Estate of Ellen Kates
Estate of Ellen Mary Gertrude Barrett
Estate of Eric MacNeil
Estate of Ernest Bingham Clendenning
Estate of Ernest Bradshaw
Estate of Ernest Darby Moore
Estate of Evelyn Elda Phillips
Estate of Florence Clara Gould
Estate of Francoise Poitras
Estate of George Edward McCowan
Estate of Gordon Butler
Estate of Gordon Douglas Brearley
Estate of Helen Caroline Benninger
Estate of Helen Elizabeth Lyon
Estate of Irene Frances Fifi
Estate of Isabella Crawford
Estate of Jean Catherine Anne Price
Estate of Jean Cropley
Estate of Jean Muriel Halvorsen
Estate of Joan Doreen Bennett
Estate of Joan Hilda Fleetwood
Estate of Joan Sim Yin Kennedy
Estate of John Alan Saunders
Estate of John David Isbister
Estate of John Mandrusiak

Estate of Josephine Sanderson
Estate of June Doreen Burden
Estate of Kathleen Violet Tilbury
Estate of Leona Patrick
Estate of Louise Alice Tenzer
Estate of Margaret Goldthorp
Estate of Margaret Jones Erskine
Estate of Margaret Kathaleen Barton
Estate of Margaretann McMillan
Estate of Maria Moeller
Estate of Marilyn Jean Angus
Estate of Marlene Gail Houston
Estate of Mary Elizabeth Gertrude Mercer
Estate of Mary Isabel Richardson
Estate of Mary Louise Tucker
Estate of Mary Moore
Estate of Mary Patricia Rohrwild
Estate of Muriel Fraser
Estate of Phyllis Marlene Mathieson
Estate of Renate Sybil (Renie) Grosser
Estate of Rose Marie Hawkins
Estate of Ross Willard Hudson
Estate of Roy Charles Parmelee
Estate of Ruth Agnes Duncan
Estate of Sandra Kaye Dunham
Estate of Sean Roderick Hugo
Estate of Sture Robert Rudd
Estate of Sylvia Willemina Drop
Estate of Thomas Yellow
Estate of Walter Stachiw
Estate of Warren James Rhodes
Estate of Warren Kenneth Gibbs
Estate of Wayne Edward Lonsway
Estate of William Earl Studholme
Estate of William Harder
Mable Chadwick Foundation
Margaret Rothweiler Charitable Foundation
Succession Claire Jacob
Succession de André Marceau
Succession de Lyse Leblanc
Succession Étienne Poitras

Cumulative Giving of $2,500,000+
AbbVie
HealthPartners Canada
Merck Canada Inc.
Pfizer Canada SRI
Various funds at the Calgary Foundation
Various funds at the Vancouver Foundation
Various funds and supporters at the United Way of Calgary and Area
Various funds and supporters at the United Way of British Columbia

25-Year Milestone Donors with $5,000+ in Lifetime Giving
Roland Bertin
Georgina Best
Arva Brierley
T. Brown
Martha Clendenning
Ronald Dorland
Bronwen Dunlop
A. Fraser
Christine Hagens
Everard Hambro
Edwin Harris
George Harrison
W. Hart
Joyce Hird
Susan Hope
Margaret Howe

Rose Kelly
Arnd Koechlin
Christiane Leclerc-Smyth
E. Lehtinen
George Lohnes
Louis Maheu
Ken Mason
Murray Pask
Don Pether
Gerald Price
N. Simpson
Lynda Smyth
Colleen Thiessen
Catherine Walker
Blair Wilson

We extend our gratitude to those who kindly support our work and wish to remain anonymous, and offer our special thanks to the 32 individuals who notified us in 2021-2022 that they've included the Arthritis Society in their legacy plans. We regret any errors or omissions. Please email Nicole at donorservices@arthritis.ca to update how you wish to be recognized.
National Council
---
National Council executive volunteers advise on and actively support fundraising efforts for the Arthritis Society. Members help us raise critical funds and build long-lasting relationships with donors.
"My grandpa has lived with pain all his life...To now have the Arthritis Society fund my research is a real full circle moment."
~ Kyle Vader, pursuing his PhD studying arthritis and low-back pain