On November 12, Arthritis Society Canada and more than 500 of our closest friends dusted off our finest garb and raised a glass to the six million Canadians bravely fighting the fire of arthritis at our inaugural Arthritis Fire Ball™. Hosted by CTV News Toronto co-anchor Michelle Dubé at the Fairmont Royal York Hotel in Toronto, this black-tie affair featured a gourmet dinner curated by Chef JW Foster, live and silent auctions, and a live band and after-party lounge – all made possible by our generous supporters.
Our 2022 Sponsors / Our 2022 Partners
Amidst the mix and mingle, our party's purpose was always top of mind.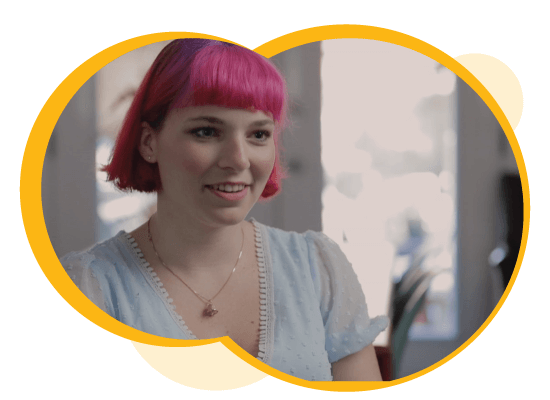 As 1 in 5 Canadians can tell you, there's nothing glamourous about living with arthritis. This reality was never far from our minds as we honoured their courage and determination. Our guests were moved by the testimony of 20-year-old Maddie Watts, a competitive skier who was diagnosed with facet joint syndrome at 17. Challenging misperceptions that arthritis strikes only the elderly, Maddie shared the heartbreak of giving up the sport she adored – only to rekindle her love for the slopes after finding joy in adaptive skiing. Read Maddie's inspirational story and watch her emotional video.
It's for people like Maddie that we come together to raise funds and awareness to fight the fire of arthritis. And our fight won't stop until that fire is extinguished. That's why you're invited to join us on Saturday, November 4, 2023 for our second annual Arthritis Fire BallTM. Let's keep the champagne flowing until we can drink a toast to a cure.
We can't wait to see you there!
About Arthritis Society Canada
Arthritis Society Canada is dedicated to extinguishing arthritis. We represent the six million Canadians living with arthritis today, and the millions more who are impacted or at risk.
Fueled by the trust and support of our donors and volunteers, Arthritis Society Canada is fighting the fire of arthritis with research, advocacy, innovation, information and support. Through the continued generosity of our supporters, Arthritis Society Canada will achieve our bold dream of making a cure a reality. Together, we can – and will – extinguish arthritis.